I miss kolo mee. I really do. Alas, there's nothing I can do to satisfy my craving, except just look at these pictures and drool over them.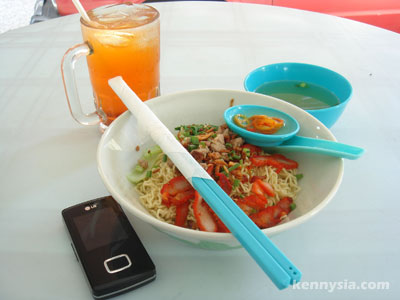 Kenny Sia
did a review of Kolo mee on his blog. My respects to him for elevating the status of Sarawak's most famous dish.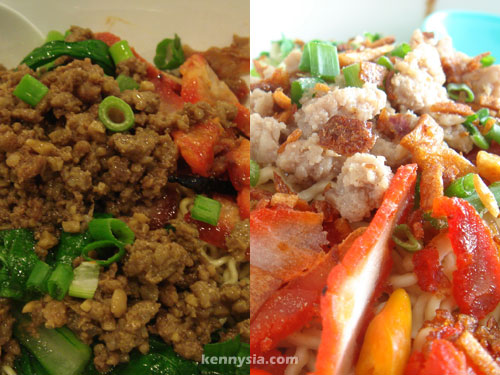 Not even the Singaporean Jia Xiang Kolo mee (on the left) can beat it. To my fellow Singaporeans, come to Kuching to get the real deal!
This one would have looked better with the red char siew.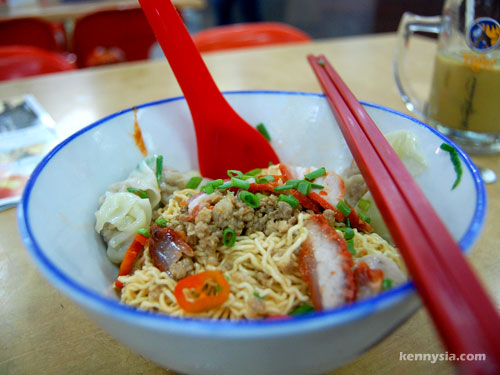 Kolo mee @ Siang siang, Tabuan Jaya. My brother recommended it to me, and I haven't looked back since.
Tomato kwayteow
Authentic Sarawak laksa. I like to dip yu char kuay into the curry after I've finished my noodles.
Bidin with belacan. I just love this veg !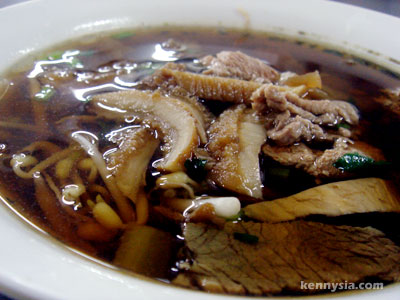 Mee sapi (beef noodles) @ open air market